Welcome to De Zoete Kers
Do you feel like getting away for a few days? Alone, with friends, or family? Discover our assets; that is a stay in a peaceful neighbourhood in the Leiestreek (river Lys area) where you can walk, cycle, or explore the environment by car. We aim to make you feel at home!

So do you fancy taking a couple of days off, or do you have to work in the neighbourhood for a few days? Our B&B could be your ideal destination! Take a look at our website and discover the possibilities of our B&B. You can contact us by email (info@dezoetekers.be) or by telephone (+32 476 47 24 53), and we will accommodate you with all the information you need. We are looking forward to meeting you!

We take into account all measures to prevent the spread of the COVID-19 virus, without sacrificing hospitality. #WelcomeBack

Best wishes

Johan and Jannick, Thomas and Robin
Rooms

We have five rooms, which accommodate two to four people. The rooms have all modern comforts:
• double bed 180 cm, boxspring (the duplex room has a double bed 160 cm
on the top floor, and two single beds on the ground floor);
• duvet;
• clock radio;
• flat-screen tv with built-in dvd player;
• central heating;
• en suite bathroom with walk-in shower (rain- and/or hand shower)
(1 room with bath/shower), washbasin, toilet, hairdryer;
• internet: wifi and cable available;
• bed- en bath linen, shower gel, shampoo (Rituals);
• sauna and terrace in 'De Blauwe Bes';
• terrace in 'De Chocolat'.

Check-in: from 3 PM. Check-out: before 11 AM. Please contact us in case of other preferences.
Very friendly welcome by our host Jannick. Spacious and very clean room with large bed. Quiet environment just outside of the town centre. Breakfast was very elaborate and tasty.
Frans - Belgium
Customer friendly, first-rate breakfast, nice location, a good night's sleep, genuine tranquillity.
Wim - The Netherlands
Lovely room and beautiful surroundings. Personal contact.
Gerrit - The Netherlands
Very dog-friendly. Breakfast was superb. Large and comfortable bed. Shower with immediately hot water and pleasant bathroom.
Daniele - Belgium
Room is magnificent, just as the bathroom, which is brand new with a large walk-in shower. Very friendly hosts. Bicycles available, coffee and tea in your room. Delicious breakfast with fresh orange juice and eggs.
Belske - The Netherlands
Wifi in all rooms

All our rooms have Wifi, free of charge.
Rates

Prices between € 90,00 and € 130,00.
Click on the bottom right to calculate the price for your desired period.
Extra persons
Extra person in the room:
• 0-3 years old: free
• 4-12 years old: + € 15,00/pp
• older than 13: + € 25,00/pp
Midweek
Midweek (Monday to Friday): - € 5,00/night.

Longer than one week
If you plan on staying longer than one week, we're glad to make a special offer.

Honesty bar
You can make your own coffee and thea in the breakfast room, where we have an honesty bar with soda, (local) beers, wine, ...
Bicycles
Ladies and/or gents' bicycles: € 15,00/day/bicyle

Tandem
€ 30,00/day/bicyle (Note that you have to make a reservation at least one week in advance.)
Electric bicycle
€ 30,00/day/bicycle (Note that you have to make a reservation at least one week in advance.)
E-scooter / vespa
You can go to 2 Dentergem businesses: www.meyken.com for the e-scooter or Woody's vespa's on Facebook for the vespa.

























Breakfast house
Just breakfast? No problem!
Enjoy in our breakfast house a
delicious breakfast with local products
for € 20,00 pp (+ € 5 with glass of cava).
Children between 4 and 12 years € 12,00/pp.

By appointment only! Call 0476 47 24 53 or mail: info@dezoetekers.be – Limited number of seats




Payment
€ 25,00/night/room deposit through bank transfer (reservation only completed after payment of the deposit) - You complete your payment 1 week before your stay through bank transfer or cash at arrival.

We also accept payments with Bancontact/credit cards.

You can also use a holiday voucher 'Vlaanderen Vakantieland' and the regular (paper) consumption voucher.
Interesting arrangements

If you're here for a cycling or relaxation weekend, our cycling- or sauna-formulas may be exactly what you're looking for.
Special arrangements
For groups
Do you travel with family, friends, ...? You can rent all ours rooms together with the breakfast room and organise your own activities, meals, ... We can always help you with such an organisation. Feel free to contact us for further information.


Gift card
Do you want to surprise someone with a weekend off? Ask for our gift vouchers.





Cycling arrangement
- Welcome drink
- 1 night stay with elaborate breakfast for 2 persons
- Use of 2 bicycles or 1 tandem (make your reservation in advance!)(electric bicycle: + € 20,00/bicycle)
- Packed lunch and use of cycling maps as desired
- € 135,00 for 2 persons
Arrangement 1 night
- Cycling maps available
- Dinner in local restaurant (selection of wines, sodas, regular beers and water included during your meal)
- Breakfast with bubbles
- € 125,00 per person
(only possible on arrivals on Th., Fr. and Sat.)



Arrangement 2 nights
- Guest lunch (you can also choose a self-cooking meal) and dessert
- Cycling maps available
- Dinner in local restaurant (selection of wines, sodas, regular beers and water included during your meal)
- 2x elaborate breakfast, with bubbles on Sunday morning
- € 195,00 per person
(only possible on arrivals on Th., Fr. and Sat.)
Food and drinks

With our self-cooking suggestions, you can stay in for a cosy night in our lounge and breakfast room. Do you prefer to eat out? We have plenty of nice restaurants in the area.
Food & drinks

Self-cooking

Do you plan on having lunch or dinner together with family or friends? With our self-cooking suggestions, you can have a cosy night in our lounge and breakfast room.
Suggestion 1
€85,00 per person
• 1 night stay with elaborate breakfast
• Welcome drink
• Gourmet/teppanyaki: gourmet with vegetables and potatoes, dessert and coffee. Teppanyaki: same as gourmet, but meat and fish (+ € 2,50/pp)
Suggestion 2
€95,00 per person
• 1 night stay with elaborate breakfast
• Welcome drink
• Cowboysteak: Cowboy steak twister (alternative: 12 scampi or chicken), dessert and coffee.

Suggestion 3
€90,00 per person
• 1 night stay with elaborate breakfast
• Welcome drink
• Elaborate dish with all kinds of tapas - deliciously Mediterranean -, dessert and coffee.





Ask about the other possibilities, we like to take care of other suggestions.
- Extra night with breakfast: + € 100,00 for 2 persons
- PS: Allergens, intolerance, vegan or vegetarian,... please let us know in advance.


Do you prefer eating out?


Wakken is blessed with several restaurants; four of them walking distance from our B&B and one in the neighbouring municipality of Oeselgem (2km). Making a reservation is recommended on Saturday nights. We are happy to do this for you.


Our suggestions:
• Eethuis 't Garnituurke: Wapenplaats - Wakken: www.garnituurke.be - Nice steaks, specialty: scampi
• Restaurant De Trog: Markegemstraat - Wakken: www.resto-detrog.be
• Restaurant 't Pleintje: Deinzestraat - Oeselgem: www.tpleintje.be - Specialties: spare ribs and côte à l'os
• Brasserie-Tearoom De Mandelvijver: Bergstraat 28 - Wakken: www.de-mandelvijver.be - Specialties: coq au vin, eel in green sauce. View on fishing pond from the restaurant. Sun terrace during the summer.
• Restaurant 't Kasteelke: Wapenplaats 19 - Wakken: www.kasteelke-wakken.com - À la carte restaurant, cosy interior. Exclusive all-in buffet on Saturday evenings with dancing until 3 AM possible.
• Manger foodbar: Wontergemstraat 4 - Dentergem: www.frituur-manger.be - Better friteries, tapas, steak, drinks - 0491 59 10 52
• La Perle: Dreve 2 - Dentergem: Italian - 051 78 05 50
How about trying a one- or three-star restaurant? In our vicinity we have:

• Hof van Cleve *** Riemegemstraat 1 - Kruishoutem (7 km): www.hofvancleve.com
• Marcus * Kleine Klijtstraat 30 - Deerlijk (10 km): www.restaurantmarcus.be
• Castor * Kortrijkseweg 164 - Waregem (5 km): www.cas-tor.be
• Bistro Lin'eau (Gault Milliau 13/20): Koen Lisardestraat 19 - Wielsbeke (5 km) - 056 29 00 92
Enjoying the Leiestreek

Cyclists and walkers will love it here. Enjoy several wonderful cycling and walking routes through the river Lys area.
Tourism
Wakken is part of the Leiestreek (river Lys area), between the cities Gent (Ghent) and Kortrijk (Courtrai). Even though the area has a lot to offer, it is still rather unknown tourist territory.


Cyclists and hikers are sure to find something to their liking here. For cyclists there is the cycling network Leiestreek. We are located between node 18 and 78. The renewed Mandal route also passes by our B&B. For hikers, provincial domain De Baliekouter is a pleasant introduction with its visitors center and cafeteria. In addition, there is now also the small walking network the Meykensbossen, as well as the Neerhoek walk in Oeselgem, De Vlasroters walk in Gottem, ... Every year there are blossom walks and bike rides. Between about April 15 and May 15, the orchards of Dentergem transform into a real blossom village. Come and enjoy this beauty and book your room in time.


For those who like to discover the region with an experienced guide, a tour with one of our 'greeters from the Lys area' can be reserved. On demand, these volunteers guide you through the area (of your own choice), with some extra (historical) information.


Culture lovers can discover different museums in the river Lys area. You can combine walking and culture through the André Demedts (renowned Belgian writer) walking route. The museum is located in Sint-Baafs-Vijve -neighbouring village of Wakken- next to an old Lys branch with a picnic area. The Roger Raveelmuseum in the village of Zulte (Machelen) and the museum 'Deinze en de Leiestreek' are also in the neighbourhood.


At a 3 km distance from our B&B, there is a quay along the river Lys in Sint-Eloois-Vijve or in Deinze (+/- 7 km). During the summer months, you can board there for a boat trip. They offer day-, afternoon- and nocturnal trips, with the possibility of meals and drinks. For more information, such as dates and reservations, please visit www.toerisme-leiestreek.be/boottochten.


The provincial capitals Gent and Kortrijk are certainly worth visiting, or closer to our B&B, shopping city Waregem, or the cosy city of Tielt. A bit further south from Kortrijk, you encounter Rijsel (Lille, France) where you can spend another lovely day. The city of Ieper (Ypres)is about 50 km away from Wakken. This is a wonderful medieval city, and now the hub of First World War ('14-'18) commemoration tourism.


And then we have not even mentioned brewery De Poes in Tielt, Canarus brewery in Gottem, Maenhout brewery in Meulebeke and ostrich farm Schobbejaks Hoogte in Tielt (visiting by appointment only, but certainly worthwhile).
De Baliekouter
Waregem
Roger Raveelmuseum
Gent
Canarus brewery
Kortrijk
Ostrich farm Schobbejaks Hoogte
Ypres
Tielt
Pets allowed

Your loyal companion is allowed to enjoy the holiday together with you!
Pictures

Because a picture is worth a thousand words, you can take a look at some images here.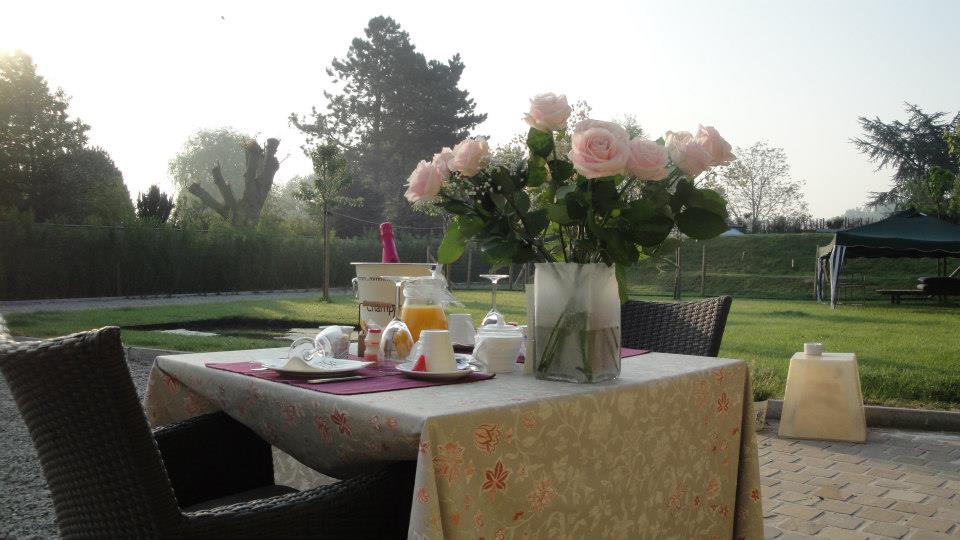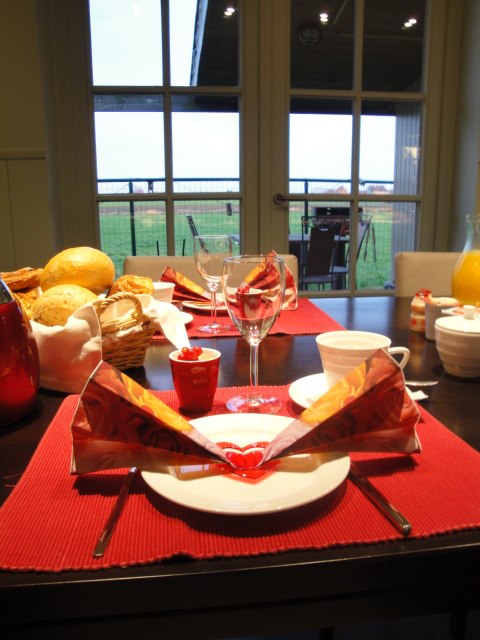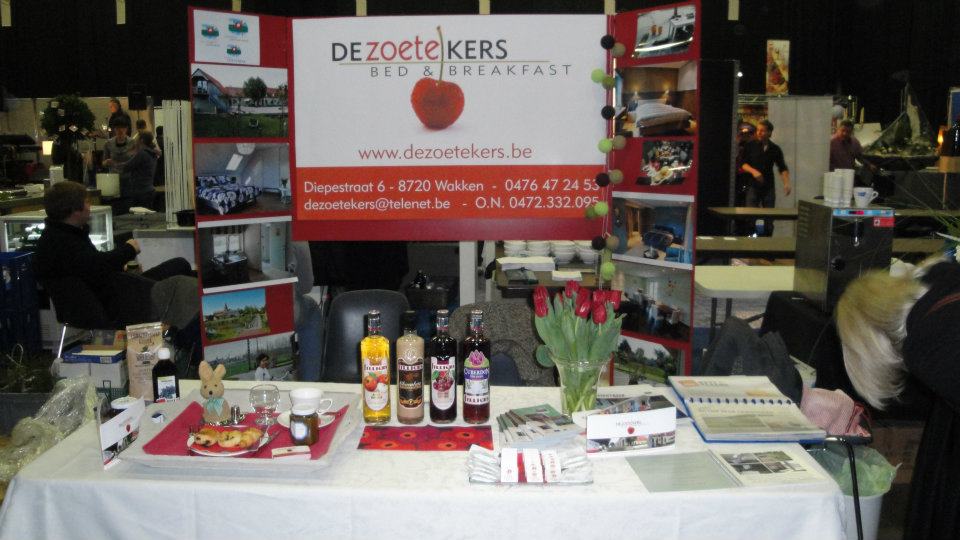 Private parking

We have a spacious private parking. No need to make a reservation in advance.
Contact
You can always contact us by e-mail: info@dezoetekers.be,
or by telephone: +32 476 47 24 53.
B&B De Zoete Kers
Diepestraat 6
8720 Wakken (Dentergem)
Belgium